SolutionsIT helps Credit Unions and Financial Services businesses meet their unique challenges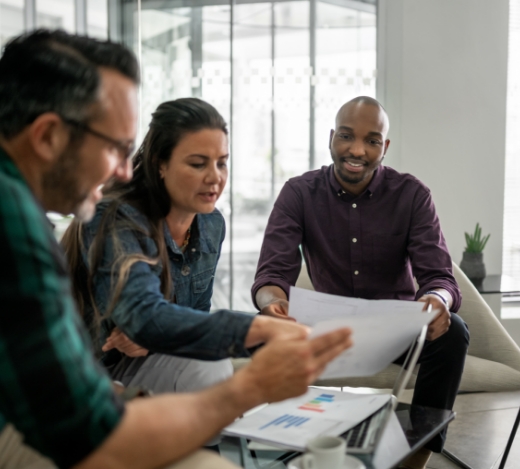 Whether you are a credit union, financial planner, insurance company or investment company, you know that the financial services industry has been disrupted by technology.
Financial services firms must manage a growing range of challenges. The big ones we see are meeting regulatory compliance, optimizing technologies, or connecting with members, and maintaining these responsibilities internally isn't always feasible—or economical.
Most businesses who struggle with these issues don't have a technology or support problem – they have a process problem. Proactive is a buzzword that lots of firms talk about but are they really? If you look at how they allocate their time, do they spend more time preventing issues and maintaining compliance or more time focused on responding to issues?
Our approach to IT services and support gives financial services organizations the agility they need to keep up with changing technology.
This is done by defining proactive, by implementing a process-driven approach to IT management that focuses on improving your staff's productivity while lowering your business risk related to technology.
Every IT services provider will tell you that they will monitor your network, support your staff, and correct issues. That's helpful, but it's only a small portion of what it takes to reduce risk and improve productively. Every organization needs the addition of a strong and reliable infrastructure configured to industry best practices, along with multiple layers of security.
Security is another buzzword that is losing meaning, many organizations say they are security first or provide security services. We back up our security offering with best-in-class industry partners that helps you sleep at night with a 3rd party verifying your security compliance and posture.
The Total Solution is built around 3 core pillars:
To manage security and compliance a recommended: Virtual Chief Information Security Officer (vCISO)
A vCISO is a security practitioner who helps organizations with developing and managing an organization's information security program. We do this by partnering with a Deloitte Cyber security expert to fill this role helping guide your security strategy and support communications relating to your credit union's state of information security to your executive team, auditors, or regulators.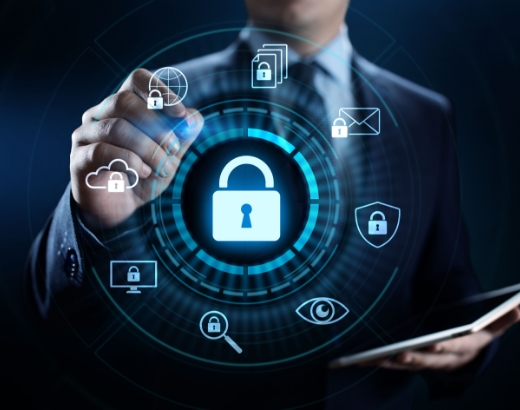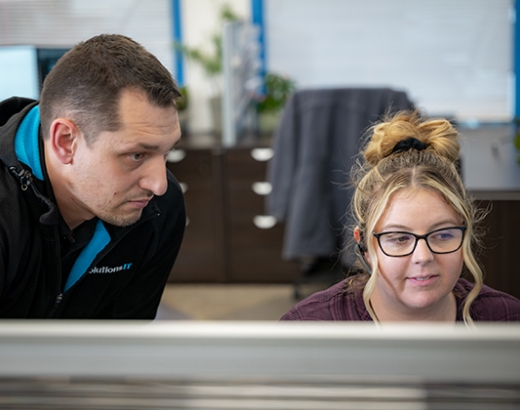 If IT is mission-critical to your operation, we would love to chat with you.
At SolutionsIT, our core mission is to Help our client Thrive with Technology. If Technology matters to the operations of your organization, The Total Solution is all about delivering a better outcome, geared toward reducing risk while increasing functionality, performance, accessibility, and budget stability. Be it in partnership with your current IT staff or as your turn-key, outsourced IT department, we would appreciate the opportunity to learn more about your needs.
Feel free to look around our site. If you would like more information about our approach to managed IT services, please take a moment to fill out the form on the page or give us a call at 1-866-325-7536.